Origins of ROS
Robot Operating System, a.k.a ROS, is an open-source robotic software developed by Willow Garage (www.willowgarage.com) and now hosted by Open Source Robotics Foundation (OSRF) (http://www.osrfoundation.org/). ROS is widely used in the areas of research and academics. Explore more on ROS.org.
Recognizing the need to formally train and certify ROS users, ROS trainers have created hands on ROS-Training courses to insure that our students have a thorough understanding of ROS and related best practices.
Our staff draws from an impressive pool of experienced ROS users, skilled in training, engineering, programming and applications. We believe that ROS-Training will make a significant contribution to the robotics community worldwide by preparing the next generation of skilled workers in advanced robotic technologies.
Meet The Team
Greg Maxwell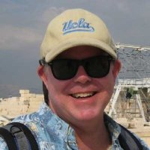 Founder/Faculty
Greg is a systems architect by day and a ROS expert by night. He has been building mobile robots in his garage for some 10 years now and is interested in helping you become fluent in ROS.
Bryce Rebsamen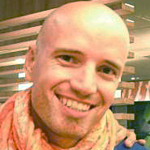 Faculty
Bryce is a ROS expert who will be leading the first course sessions for ROS-Training. Bryce has previously worked for MIT in Singapore on autonomous driving. Bryce is currently employed at Stanford University engaged in research and development for S. Thrun's autonomous driving team.